As many of you know, EtsyBABY team members are extremely talented. We wanted to take a peek at the person behind the creativity. All throughout March, we will be interviewing shop owners, to get a glimpse of the designer behind those adorable baby products!

Meet
Sara from
Purple Zebra Stuffies
What inspired you to begin a shop featuring your own designs?
One year for Christmas, I decided to make sock animals for all the kids instead of buying presents. I got a ton of requests from friends, family and coworkers for custom animals. After several months of word of mouth orders I decided to open a shop!
How long have you been practicing your art/craft?
My grandmother taught me to sew when I was 5 when she gave me my 1st sewing machine! I didn't start making sock animals until 2 years ago.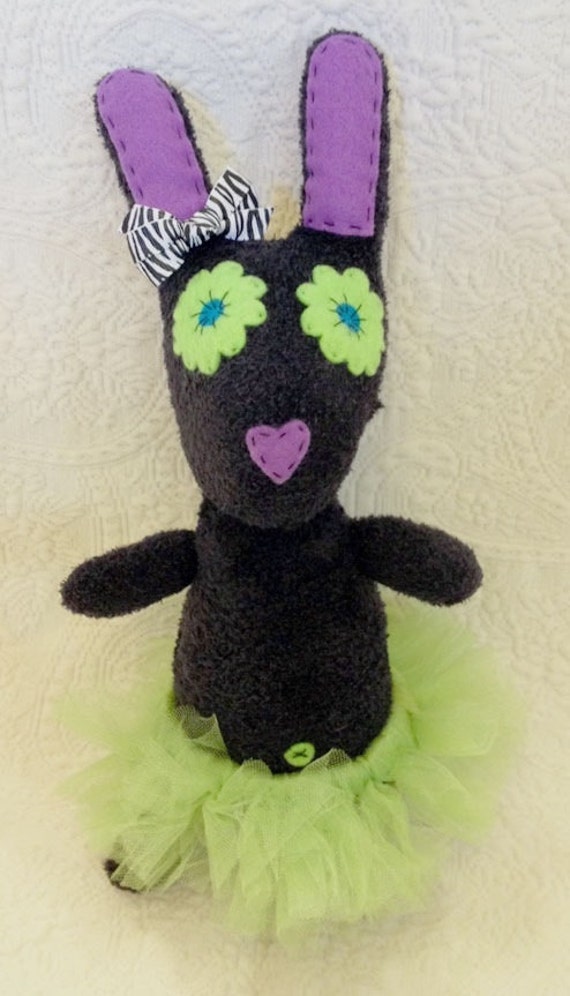 Handmade sock animal -
stuffed animal Fuzzy
black and green bunny
ballerina $29.99
What training have you had or are you self-taught?
I taught myself to make sock animals. I started using patterns but then created my own.
What is your favorite material to craft with?
Socks of course :)
What has been the hardest aspect of creating a hobby into a business?
The business aspect. There is a lot that goes into it, especially when you are crafting items for children! I'm honestly still trying to figure it all out!
Any advice for other Etsy sellers?
Keep at it! Some months can be frustrating, some can be overwhelming. As long as you love what you are doing, be persistent! It'll pay off in the end.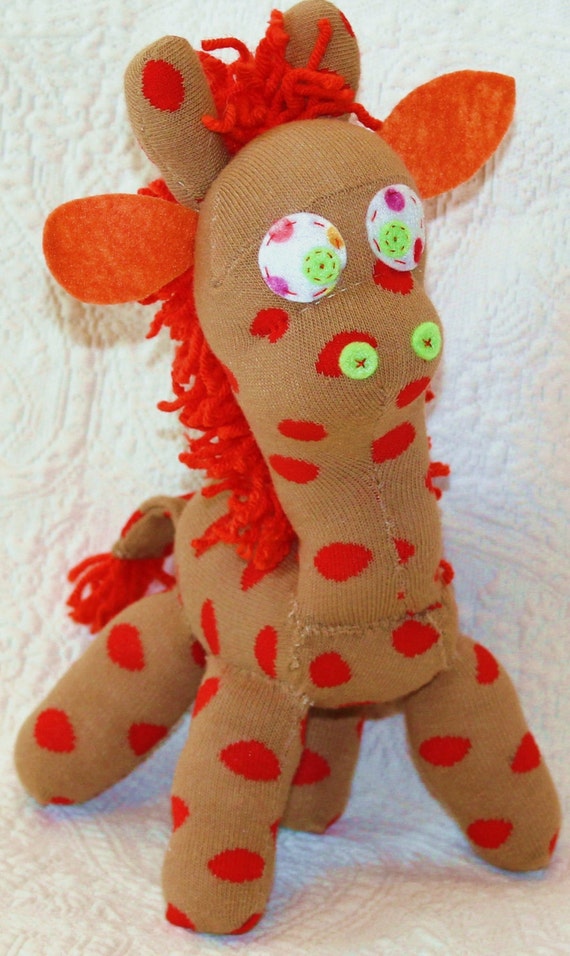 Handmade sock animal - stuffed animal
tan and orange polka dot sock giraffe $29.99
What do you enjoy doing in your off time?
What is off time?
Describe a typical day in your life.
Most of my day is spent with my 4 year old, baby and 2 dogs! It's non stop busy most days!
When the girls are sleeping at the same time (insert laughter), I work on custom orders, new items for the shop and other business stuff.
Currently I'm working on a line of mini stuffies made from baby socks!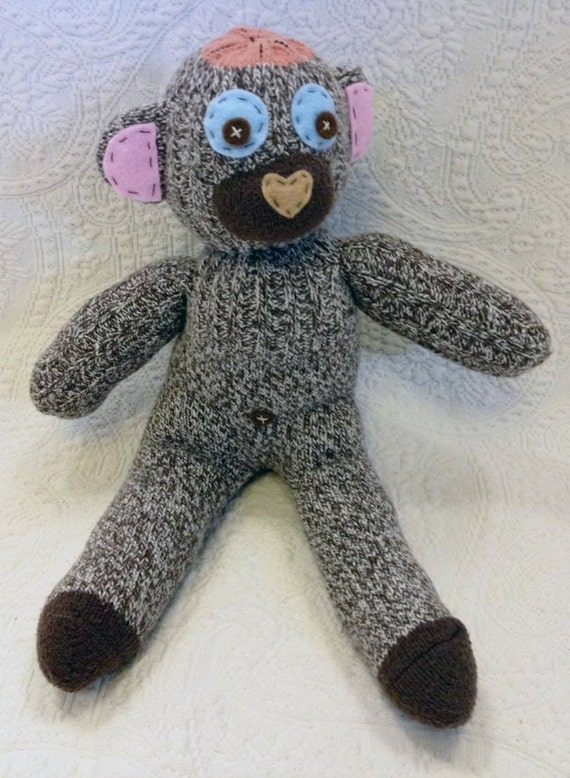 Handmade sock animal - stuffed animal
Cute brown sock monkey $25
Where can we find your products online?
Etsy, Facebook and our webpage!
Etsy
purplezebra-stuffies
Facebook