As many of you know, EtsyBABY team members are extremely talented. We wanted to take a peek at the person behind the creativity. All throughout March, we will be interviewing shop owners, to get a glimpse of the designer behind those adorable baby products!

Meet
Melanie from
Starry Knight Design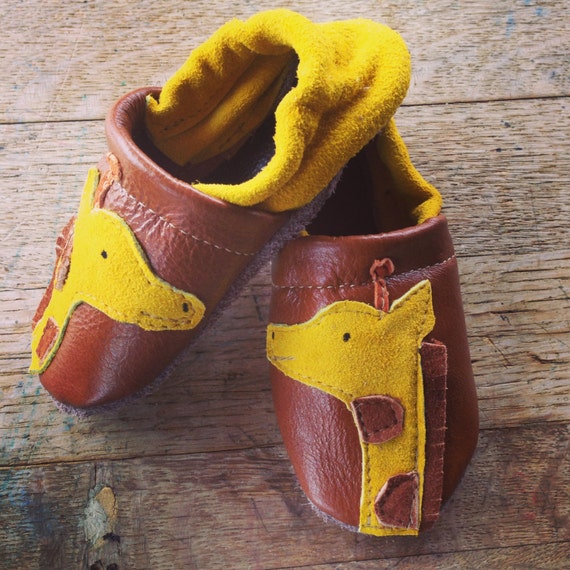 Giraffe Soft Soled Leather Shoes Baby
Pick your size 0-3m, 3-9m, 6-12m, 12-18m
What inspired you to begin a shop featuring your own designs?
I was inspired to start my own shop after selling my baby shoes locally and having great feedback, I wanted to be able to reach larger audience.
How long have you been practicing your art/craft?
I have been making soft soled leather baby shoes for six years, since 2008.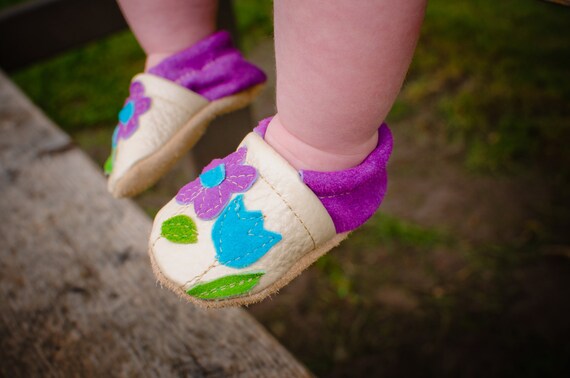 Turquoise Flower Garden Soft Soled Leather Shoes $26.50
What training have you had or are you self-taught?
I am a self taught shoe maker but it has taken lots of different designs to come to where I am now.
What is your favorite material to craft with?
Leather and suede are my favorite materials
What has been the hardest aspect of creating a hobby into a business?

The hardest aspect of turning my hobby into business is finding ways to sell what I am inspired to make. It has taken a few years to build into a consistent year round business.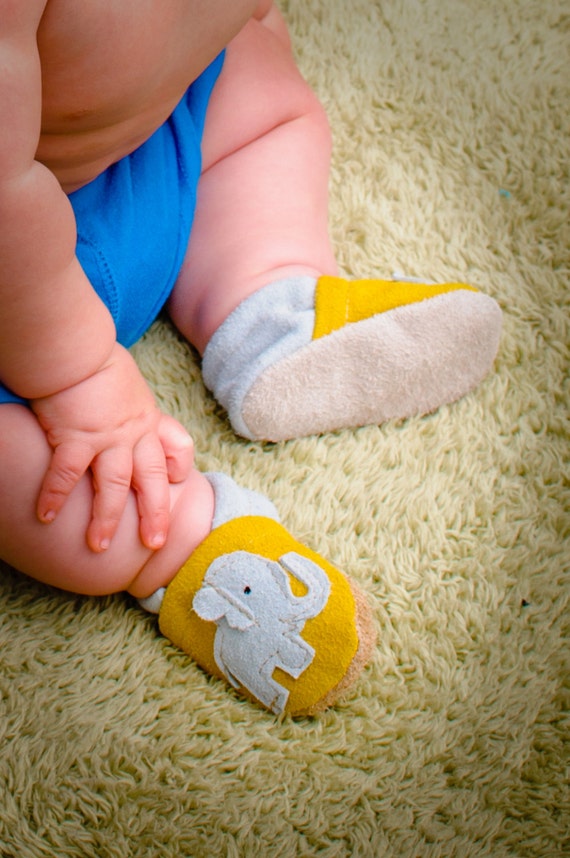 Navy Elephant Soft Soled Leather
Shoes (Yellow Shown) $23.50
Any advice for other Etsy sellers?
Just keep trying until you find your niche. You may have to try a few different designs or styles before you find what is going to sell.
What do you enjoy doing in your off time?
I live way up in mountains of Montana and enjoy hiking, cooking and gardening on my time off.
Describe a typical day in your life.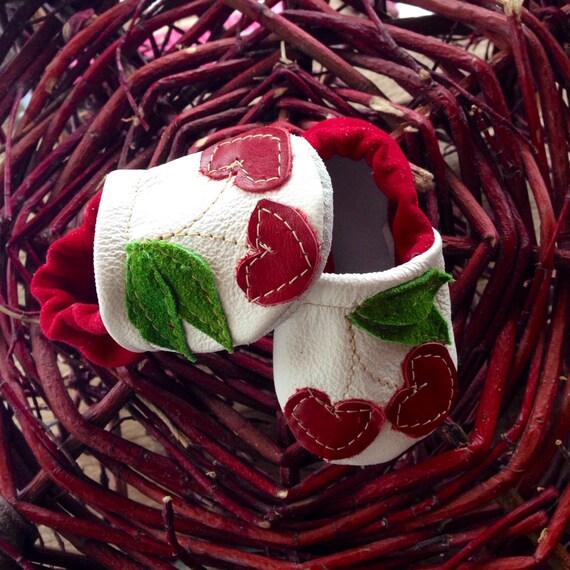 Cherries Soft Soled Leather Shoes Toddler $26.50
A typical day starts pretty early for me. After coffee and waking up with my three boys and husband, I get into my studio and either start cutting , sewing, or packaging shoes. I work most of the day on and off . Between homeschooling two older boys and ,playing or nursing or putting little one down for nap the days go by fast. I like to listen to music while I sew and cut out. I try to get a certain amount done every day to stay on schedule.
Where can we find your products online?
My Etsy shop Starry Knight Designs