As many of you know, EtsyBABY team members are extremely talented. We wanted to take a peek at the person behind the creativity. All throughout March, we will be interviewing shop owners, to get a glimpse of the designer behind those adorable baby products!

Meet
Connie from
Connie's Crochet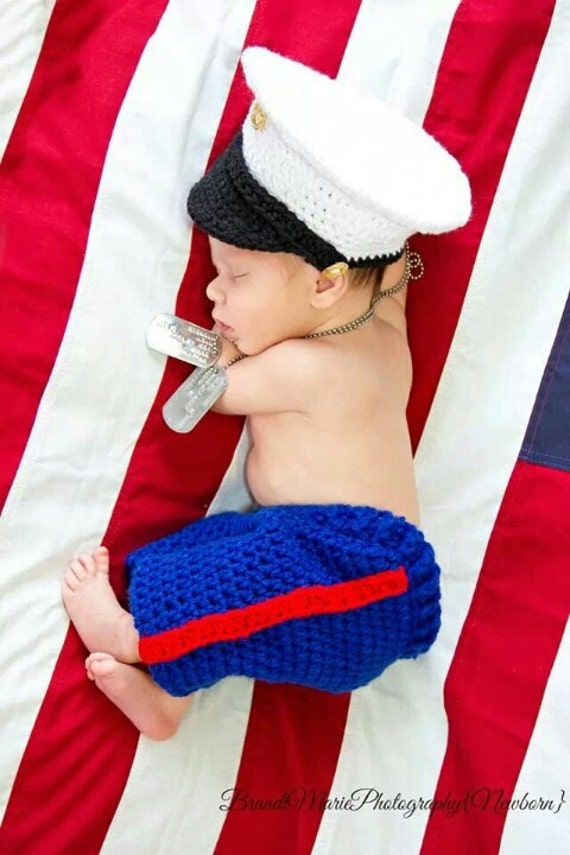 Marine baby clothes USMC baby hat and pants
you pick the size colors
Hobbyist License 11324 $55+

What inspired you to begin a shop featuring your own designs?
My children, my faith and my love for creating
How long have you been practicing your art/craft?
On and off for 44 years, non stop 4.5 years
What training have you had or are you self-taught?
My foster introduced me to crochet but most is self taught
What is your favorite material to craft with?
Yarn and a hook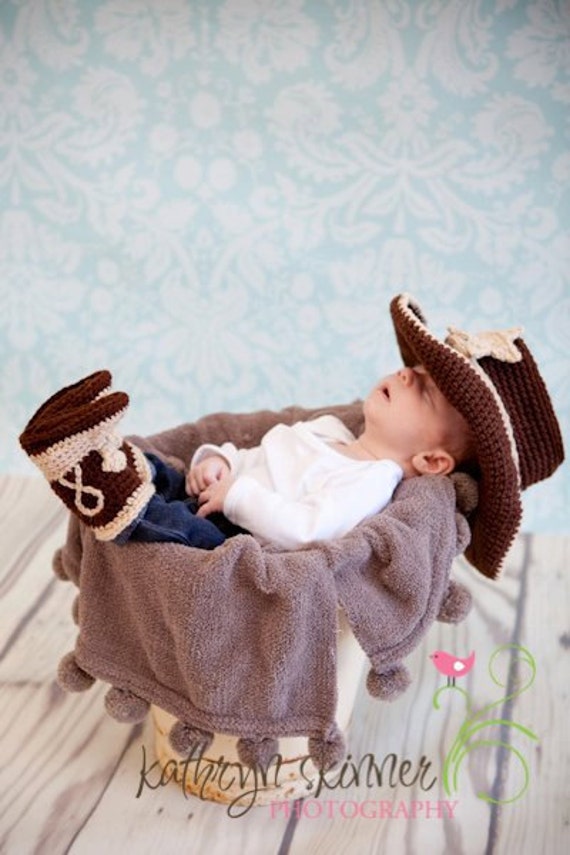 Crochet cowboy hat boots and vest
set you pick the colors and size $80+
What has been the hardest aspect of creating a hobby into a business?
Not taking on more then I can handle and learning to say no to customers
Any advice for other Etsy sellers?
Do lots of research and do not under value your self and your work by under pricing it. Go the extra mile to please your customer, say thank you a lot and don't stress.
What do you enjoy doing in your off time?
Going to church, relaxing with the husband, spending time with the grand kids and playing games.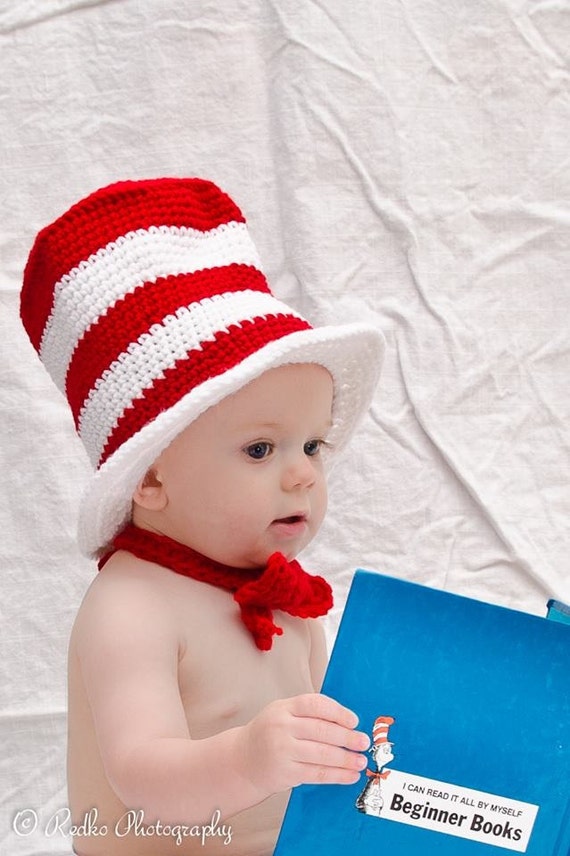 Dr Seuss birthday hat photo
prop diaper cover and tie included $55
Describe a typical day in your life.
My typical day anymore seems to be working on orders or emails 12-15 hours a day at least. I am up about 6:30 AM after coffee, emails and facebook of course, I start on orders for that day. I usually plan on creating 3-5 per day. I work on these orders and emails until about 4:00 PM. Then I get these orders ready to go to the post office. I do take little breaks throughout the day to eat a bit and get dressed. After the post office a take a 2-3 hour break and then its back to creating and planning the next days work. I want to slow down a bit on evenings and weekends but that is not usually possible.
Where can we find your products online?
Connie's Crochet