As many of you know, EtsyBABY team members are extremely talented. We wanted to take a peek at the person behind the creativity. All throughout March, we will be interviewing shop owners, to get a glimpse of the designer behind those adorable baby products!

Meet
Bess from
Sweet Cozy Baby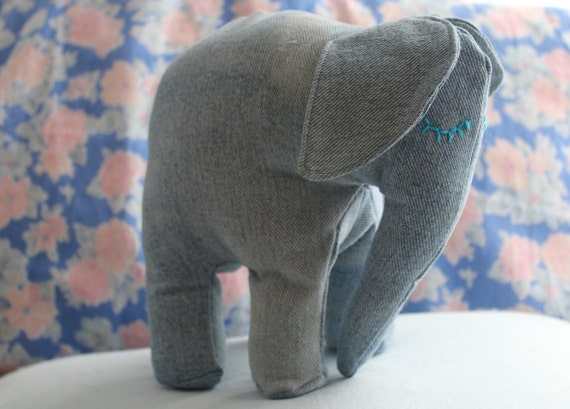 Elephant Stuffed Animal Toy $19.50
What inspired you to begin a shop featuring your own designs?
I have always loved to sew, and having a baby of my own last year inspired me to try my skills with some vintage baby toy patterns. They turned out so cute (and were so fun to make!) that I decided to share them on Etsy!
How long have you been practicing your art/craft?
My whole life. I sewed my first dolly when I was 4 years old, and have been sewing ever since.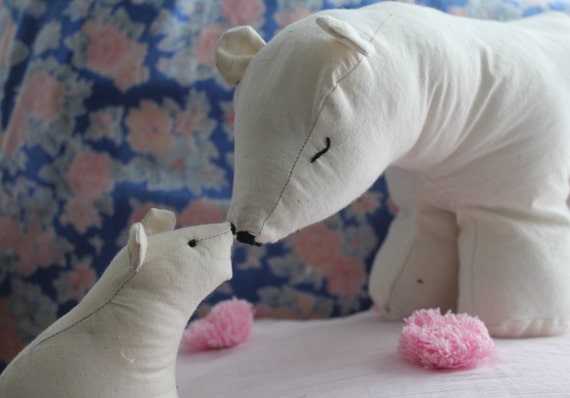 Little Polar bear Animal Baby Toy $10.50
What training have you had or are you self-taught?
My mother taught me all of the basics. I have apprenticed with different seamstresses over the years, but I am mostly self-taught.
What is your favorite material to craft with?
A nice, quality cotton fabric. :)
What has been the hardest aspect of creating a hobby into a business?
I am a thrifty person, so I had a difficult time figuring out how to price my items in such a way that they are affordable (very important to me), but worth the time and energy that I am putting into them.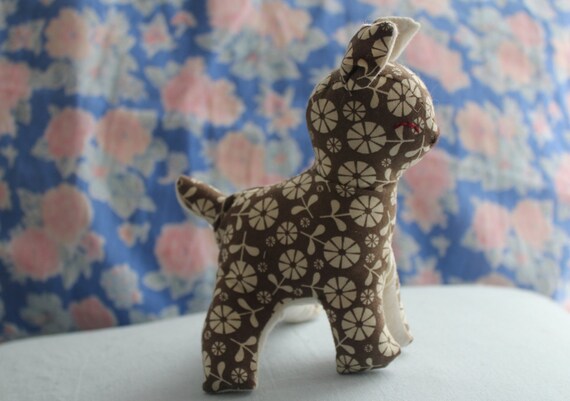 Little Reindeer Stuffed Animal Baby Rattler Toy $10.50
Any advice for other Etsy sellers?
It is worth every extra bit of effort to give excellent customer service.
What do you enjoy doing in your off time?
I sew, knit, play piano and violin, take care of my goats, and of course spend a lot of time playing with my sweet baby girl. My husband and I love to take road trips and do a lot of thrifting/flea-marketing too.
Describe a typical day in your life.
Get up, morning chores, breakfast for the baby and I, feed the goats, dog and chickens, play with the baby, put the baby to nap, try to get a bunch of sewing and housework done, get the baby up from, make dinner, eat dinner, try to go to bed at a decent hour, repeat! :)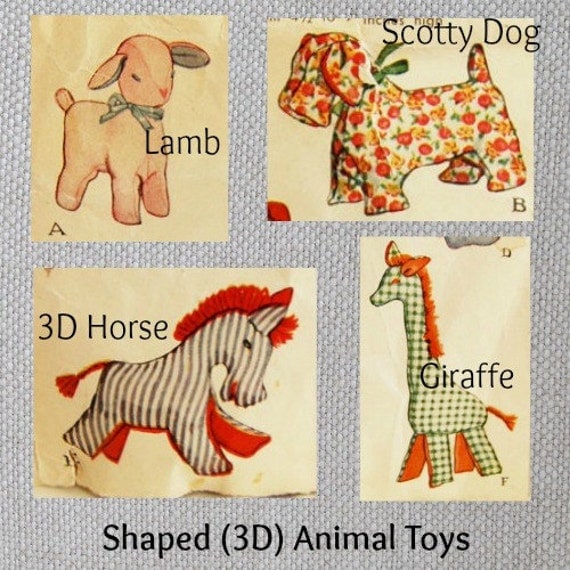 Where can we find your products online?
Right now I am only selling through my Etsy shop, Sweet Cozy Baby, which you can find here:
SweetCozyBaby