As many of you know, EtsyBABY team members are extremely talented. We wanted to take a peek at the person behind the creativity. All throughout March, we will be interviewing shop owners, to get a glimpse of the designer behind those adorable baby products!

Meet
Alisa from
Made With Luck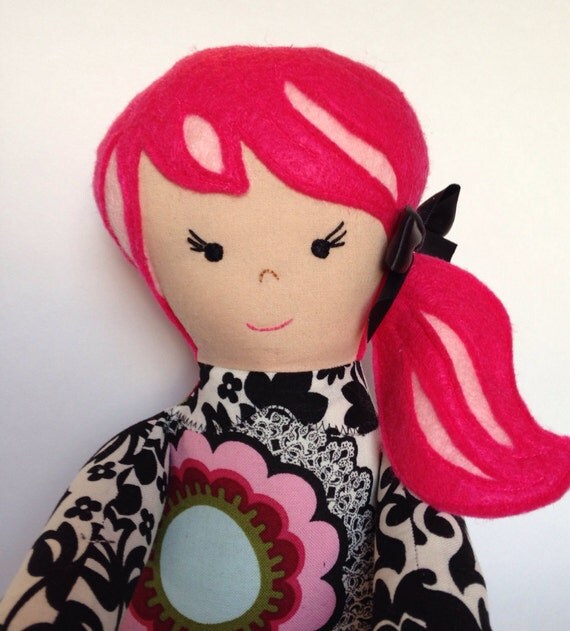 MWL 'Gabby' Doll - Ready to ship $25
What inspired you to begin a shop featuring your own designs?
My family, friends and friends of friends were so supportive and excited about all of my creations I decided it would be good to have a place to showcase my work. I love how easy and quick it is to set up a listing on etsy.
How long have you been practicing your art/craft?
I've been making art my whole life! I went to art school where I learned CAD and applied that to jewelry. After working in the jewelry industry for 8years I left to have my son And soon revisited an old love of crocheting and sewing. It's been 4 years since I started making things, and 1 year since I started selling them.
What training have you had or are you self-taught?
My mother taught me to crochet and my mother in law taught me to sew!!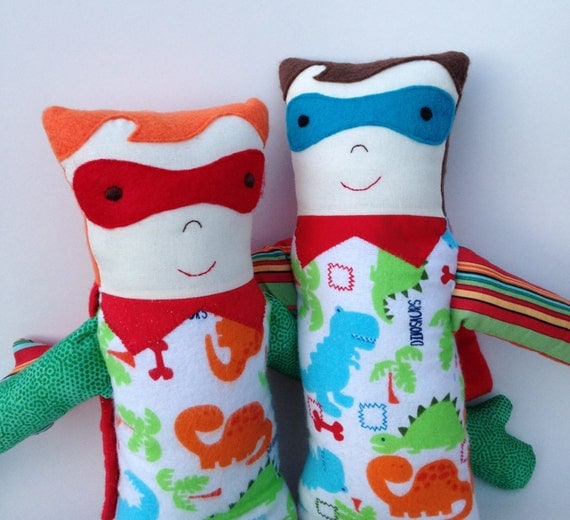 Super Kids Awesome & Todd ready to ship $25
What is your favorite material to craft with?
My favorite material would have to be fabric. I LOVE FABRIC!! If I had the room in my house there would be an entire room filled with just fabric. Wall to wall.
What has been the hardest aspect of creating a hobby into a business?
The hardest thing about turning a hobby into a business is finding the time! I'm a sahm, my kids are both still young enough that they're home the majority of the time. Taking care of them, teaching them and just hanging out with them is my priority during the day, so that means a lot of late nights up working!!!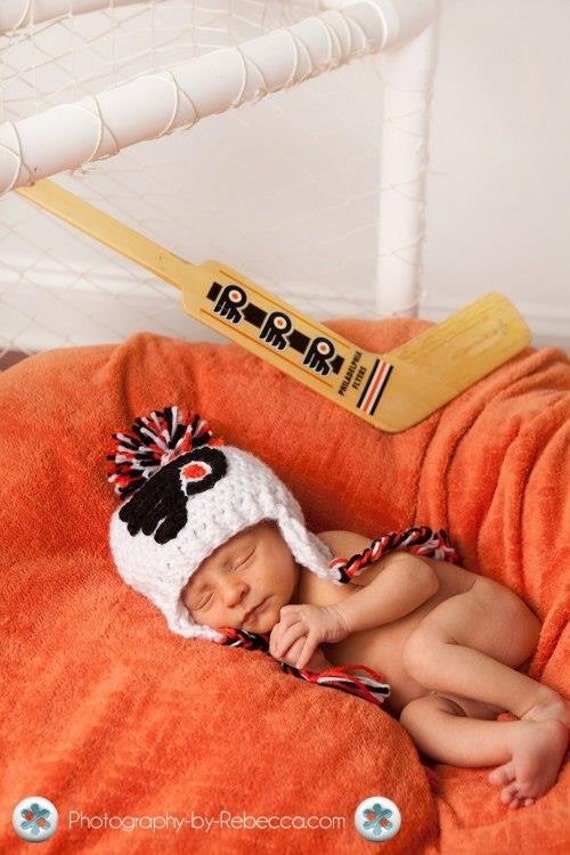 Sports Team Hat $25
Any advice for other Etsy sellers?
Keep up with it!! You will get people into your shop!! You will have your first sale from a total stranger and it will be so exciting!!! Practice taking great pictures of your work- it makes a huge difference. And remember , the amount of effort you put in is what you get back.
Just opening up a shop doesn't mean a sale.
What do you enjoy doing in your off time?
I usually take off 1-2 nights a week. And those nights are always "date night" with my husband! We sit, relax, watch whatever show we like is on tv, have a beer and just chill!!! I don't sew, crochet or sketch. When there isn't 3 ft of snow on the ground we like to take the kids to the park or go bowling.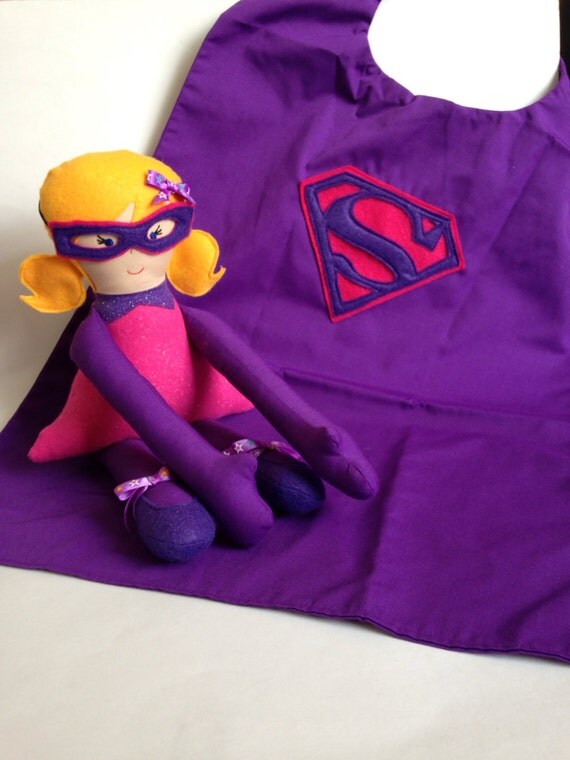 Super Kid Doll & Cape Set $45




Describe a typical day in your life.
My every day starts with my youngest yelling "mommy!!! I want you!!!" That's usually around 6:30. If she's nice she lets me sleep til 6:45 :) some days there's school for a few hours then Food shopping, fabric shopping, learning the alphabet, building spaceships with Legos, playing dolls, play doh sculptures, painting, reading stories, snack time, a good snuggle on the sofa...and that's all before lunch ;)

Where can we find your products online?
You can find me online on Facebook & Etsy!!