As many of you know, EtsyBABY team members are extremely talented. We wanted to take a peek at the person behind the creativity. All throughout March, we will be interviewing shop owners, to get a glimpse of the designer behind those adorable baby products!

Meet
Beth from Hooked4Babies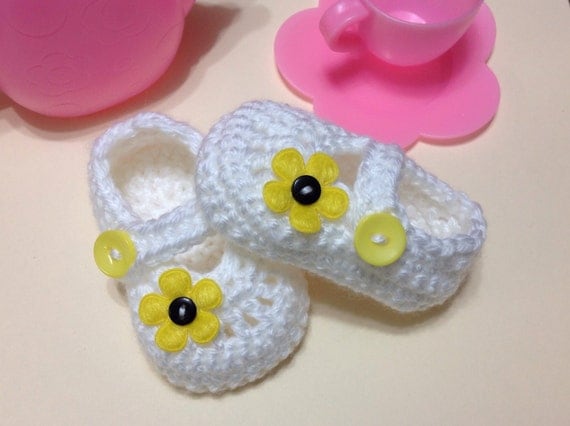 White shoes booties with yellow flowers for baby girl in
sizes preemie-12 months (shoe size 0-5). Great as gifts
and photography props too! $11
What inspired you to begin a shop featuring your own designs?
I was inspired to begin a shop featuring my own designs after selling on eBay for a while.
How long have you been practicing your art/craft?
I have been crocheting since 1990.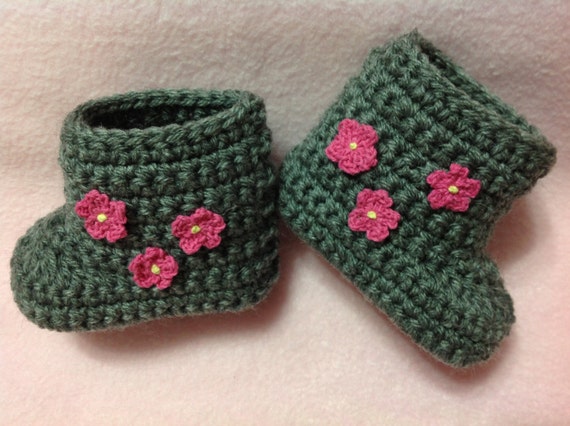 Beautiful gray shoes / boots with pink flowers for baby girl.
Size 0-3 months (shoe size 1-2). Great as gifts and
photography props too! $9.50
What training have you had or are you self-taught?
Everything I know about crocheting is self taught.
What is your favorite material to craft with?
My favorite material to craft with is yarn.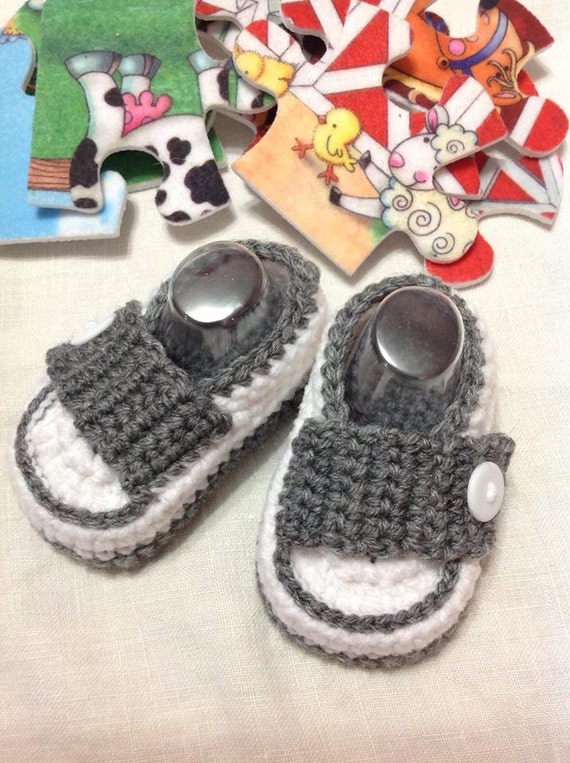 Gray & white shoes booties loafers
for baby boy $11
What has been the hardest aspect of creating a hobby into a business?
Competition and similar item availability is the hardest aspect of maintaining my hobby as a business.
Any advice for other Etsy sellers?
I am so new that I am the one in need of advice from other Etsy sellers.
What do you enjoy doing in your off time?
I enjoy crocheting in my off time.
Describe a typical day in your life.
A typical day in my life is crafting my handmade baby items.
Where can we find your products online?
My handmade items and patterns can be found online in my Etsy shop @ Hooked4Babies