As many of you know, EtsyBABY team members are extremely talented. We wanted to take a peek at the person behind the creativity. All throughout March, we will be interviewing shop owners, to get a glimpse of the designer behind those adorable baby products!

Meet
Ashley from
Papoose Clothing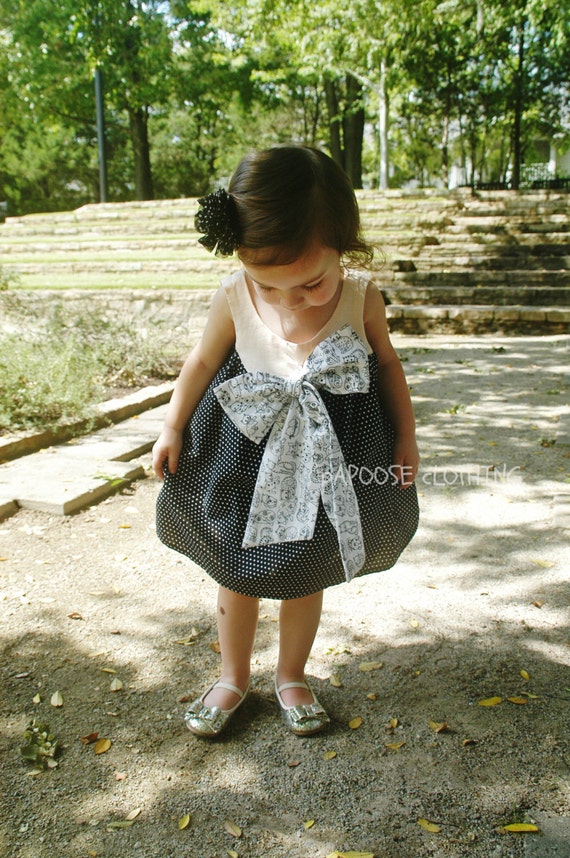 Scoop Neck Polka Dot Tunic Dress
with Front Bow Detail $59.50
What inspired you to begin a shop featuring your own designs?
All credit is due to my darling niece for inspiring me to make children's clothing. I grew up in a family of crafters and DIYers, and my mom was really wonderful in fostering our creativity and imagination. When I found out my sister was going to have a little munchkin, I immediately began thinking of things I could make for her. I thought it would be a precious idea to make a few pieces for her as keepsakes, and I fell in love with the process and the tiny clothes that I officially opened for business the year she was born.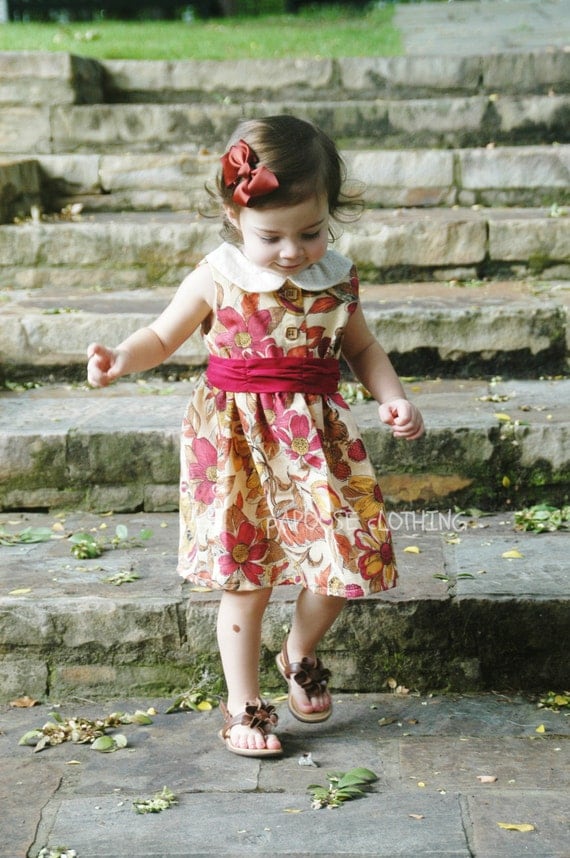 Floral Fall Dress with Peter
Pan Collar and Red Sash $65
How long have you been practicing your art/craft?
My mom taught me how to sew when I was around seven with a patchwork pillow I kept on my bed for years. In my teens, I would tailor or take apart my clothes to fit because I was so short and petite. I went through a vintage phase in high school where everything I wore was basically from thrift stores I'd reconstructed. I continue to make my own clothes occasionally, but I'm too busy now to make everything I want for myself.

What training have you had or are you self-taught?
Although my mom taught me the basics of sewing, I didn't perfect my skills until college when I took several costume construction classes for my degree in Theatre. I learned everything from hand-sewing to reading patterns to costume history. I continued reading up and finding new techniques after graduation and have learned a lot over the years. I can proudly say I design, draft, and sew everything in my shop.
What is your favorite material to craft with?
Fabric, of course! I have a serious addiction to fabric and am from a very long line of hoarders. I'll buy fabric in hopes of starting a new project and get sidetracked, so I have a huge stockpile that sings to me whenever I enter my studio space.
What has been the hardest aspect of creating a hobby into a business?
Learning how to handle the business aspect has definitely been the hardest but also the most rewarding. I basically jumped in head first with Etsy without setting myself up professionally and working from the bottom up. It would have been so much easier and things would have gone a lot smoother had I known the behind-the-scenes part in starting a business.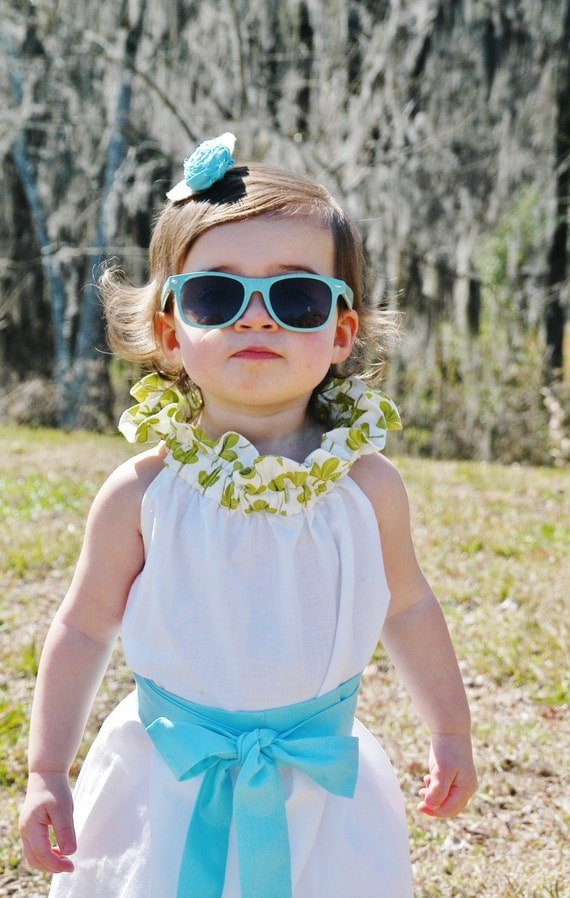 SALE Ruffle Neck Tunic
Dress with Sash $47.50
Any advice for other Etsy sellers?
Yes, educate yourself first on the business side. Purchase shipping supplies and business cards, do price researching, learn how to take good photographs, figure out your target audience, and write down goals and stick to them. Create your brand! It is so important to keep to a timeline for your business so you know where you're going and you won't be surprised when something pops up. All of this takes time, I'm already leaving out so much, but it's worth it in the long run and you won't look like a hobbyist, you'll be taken seriously as a professional.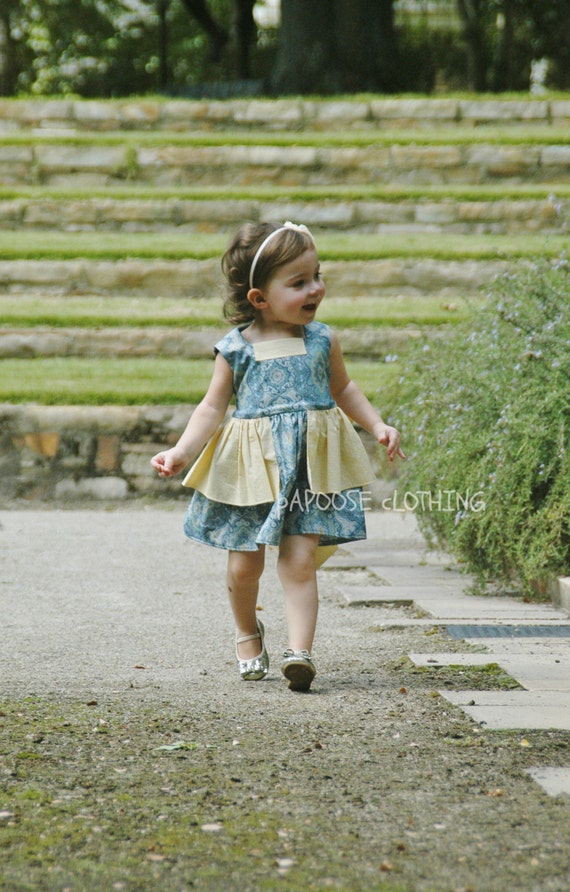 Moroccan Blues Sleeveless
Peplum Dress $65
What do you enjoy doing in your off time?
I love spending time with my husband watching movies and tv series. You can usually find us at home in the middle of a new series, right now we're almost done watching The X-Files on Netflix.
Describe a typical day in your life.
As soon as I wake up I check messages and respond accordingly. I do a lot of my promotional advertising and research then. Afterwards, I'm sewing an order or working on new ideas all day. I'm fortunate enough to work from my home studio, so I have to be self-disciplined when it comes to work and dedicating my time productively. I try not to work when my husband gets homes or on the weekends, but it's something I still struggle with in creating a healthy balance.


Where can we find your products online?
Papoose Clothing
Blog
Facebook
Etsy