As many of you know, EtsyBABY team members are extremely talented. We wanted to take a peek at the person behind the creativity. All throughout March, we will be interviewing shop owners, to get a glimpse of the designer behind those adorable baby products!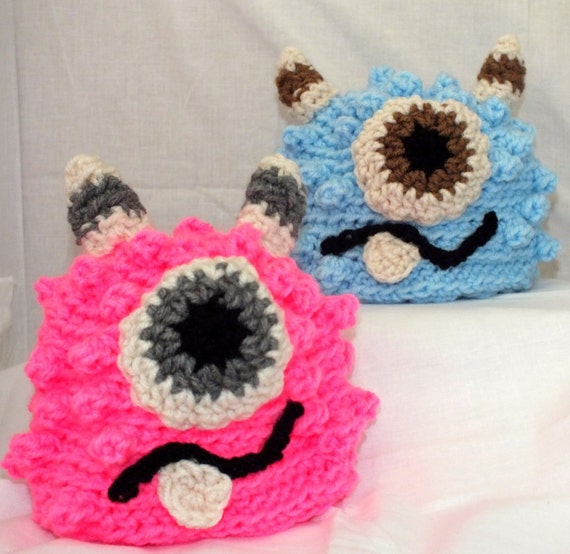 3-6 month Monster Hat Alien Hat $25
What inspired you to begin a shop featuring your own designs?
I would do things for my kids and for baby showers and people started to purchase from me for other friends, so I decided I would give it a go.
What training have you had or are you self-taught?
I have had no training. I was taught to crochet by my mom when I was 12. I learned sewing by online tutorials and trial and error. I did take a couple of classes about embroidery where I purchased my machine. I need to learn by doing so that is what I have done.
How long have you been practicing your art/craft?
I have been sewing for just about 12 years. I have been embroidering for 4 years and I have been crocheting for 20 years off and on.
What is your favorite material to craft with?
I love flannel fabric. I like how is sews so easily and it is thicker and warmer and so soft.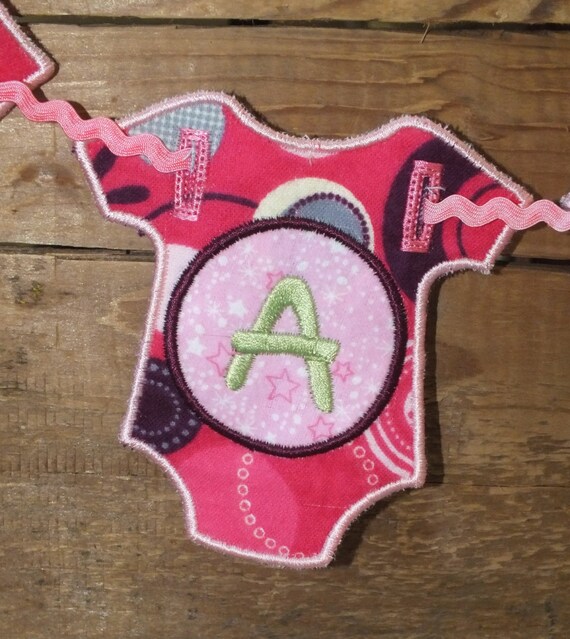 Baby Bodysuit Bunting Banner $12
What has been the hardest aspect of creating a hobby into a business?
Photo's. My first couple attempts were horrible. When I finally looked online for some tips and tried again and my photo's are as they are now my sales were better. I am still not great at them, but I am trying.

Any advice for other Etsy sellers?
Try different things and find your niche. Photo's are key, work on those first. Make sure you keep learning you will never learn enough. Don't get discouraged. It takes time and real effort. Selling online is not a 'set it and forget it' type of deal.
What do you enjoy doing in your off time?
I love to play board games with my kids. I love to read. I love to watch movies.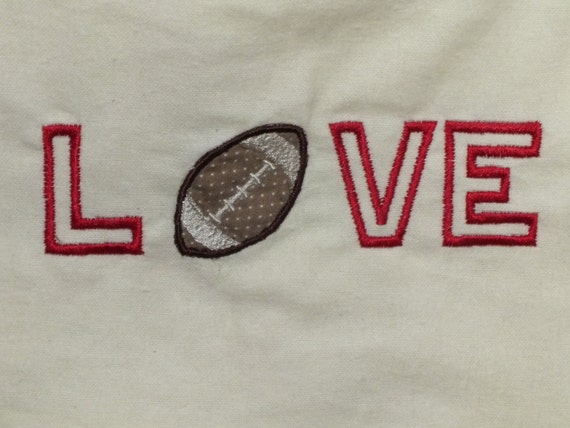 "Love Football" Baby Boy Bib $7
Describe a typical day in your life.
I start the day with computer work. Then make lunches and drive my oldest to school. After bible reading, I take younger kids to school. When I return I either do house work or run errands. Lunch for my and my youngest before I start working in my shop. In the afternoon I get dinner ready. Pick up oldest, pick up youngsters, help with homework, finish dinner, read to kids, work in studio, watch a bit of TV with hubby. SLEEP!

Where can we find your products online?
Exclusively on Etsy for now.