As many of you know, EtsyBABY team members are extremely talented. We wanted to take a peek at the person behind the creativity. All throughout March, we will be interviewing shop owners, to get a glimpse of the designer behind those adorable baby products!

Meet Gal from StudioMishela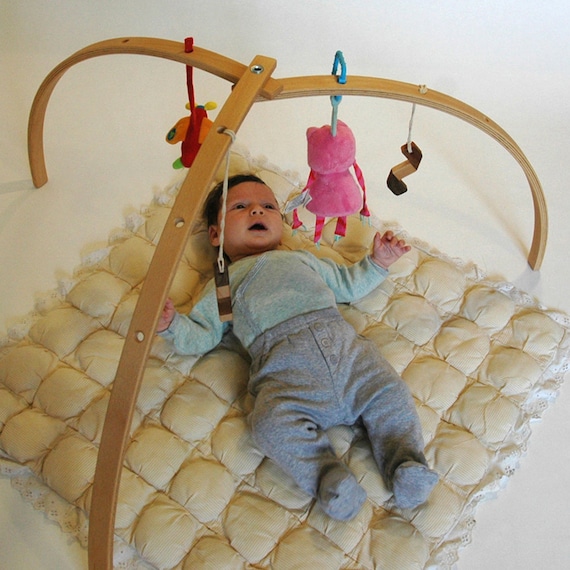 Wooden baby gym for hanging baby mobiles $88
What inspired you to begin a shop featuring your own designs?

After many years as a furniture designer in regular scale in a family wood work shop, and after my first daughter was born, it felt exactly like the right time to discover smaller scale products and the place of wood in the babies world. In Israeli market I found a huge gap that inspired me to jump in and start to fill it with a high quality alternative to the colorful plastic world of toys and furniture.
How long have you been practicing your art/craft?
I have been working as a craft woman for about 15 years.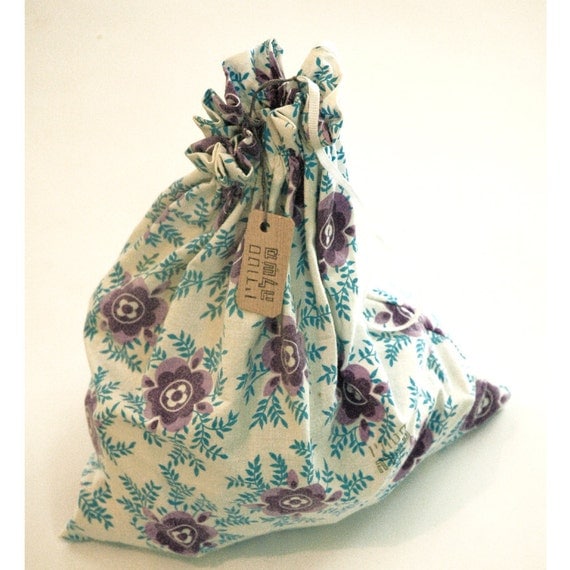 Wooden blocks in a flowered
fabric bag (Purple/Light blue) $28
What training have you had or are you self-taught?

I graduated the Bezalel academy of art and design at the industrial design department, but the knowledge about wood was collected slowly over the year in our family work shop, ever since I was a small kid I was surrounded by the smell, the noise, the feeling of the material. Working tools and methods were always around me. I believe the skills I have got through the years are a result of observation and curiosity.
What is your favorite material to craft with?
Wow! Hard to tell... Material World is so amazing, I want to touch it all!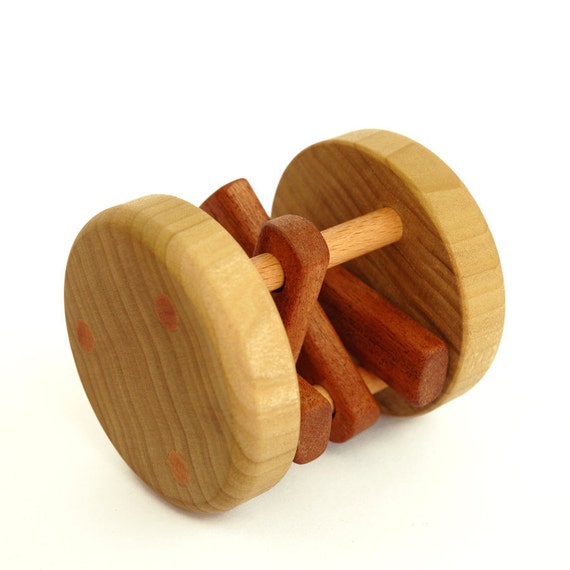 Wooden baby rattle - rolling and knocking toy $19
What has been the hardest aspect of creating a hobby into a business?
Once the hobby became a "money source", some beautiful aspects of freedom and creativity faded a bit. The decision that this is what I do for living brings with it a lot of tens and practical/economic thinking that sometimes harm the joy of creation. I need to remind my self from time to time that without this joy I can not move on - making a living from something you are so passionate about is the whole point!
Any advice for other Etsy sellers?
Keep your work in limits, don't let it drip in to your personal zone (family, home, hobbies, friends, etc).

What do you enjoy doing in your off time?

I enjoy very much spending time with my daughter and partner, travel, work in the garden, doing some handy work in the house and of course - i like sleeping!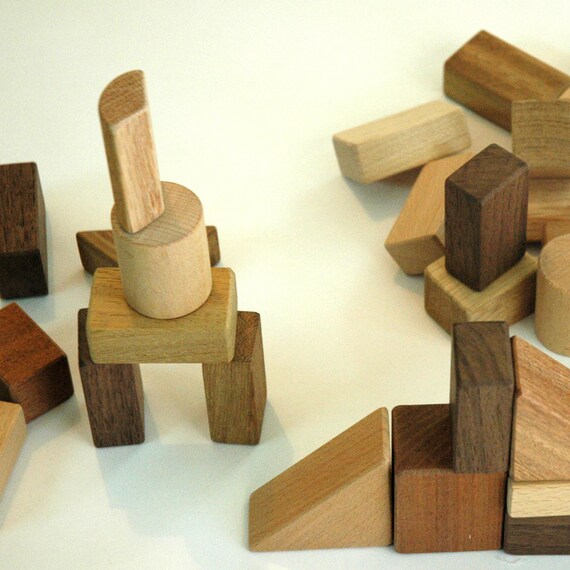 Wooden blocks in a flowered fabric bag (Pink/Red) $28
Describe a typical day in your life.

My day is usually divided to three, I start easily the day in my studio in the kibbuts, then I am going to the workshop which is in a close city - 10 minutes drive and the third part is dedicated to my small family. That way, I have a great balance between noise and quiet, tens and peace.

Where can we find your products online?
Etsy, Studio Mishela