As many of you know, EtsyBABY team members are extremely talented. We wanted to take a peek at the person behind the creativity. All throughout March, we will be interviewing shop owners, to get a glimpse of the designer behind those adorable baby products!

Meet Sharon from
Piccolina Boutique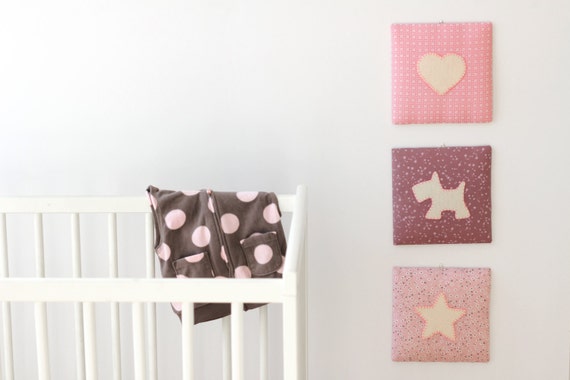 Custom made kids art / Decorative picture
Pink mix / Nursery art / Nursery Decor $42
What inspired you to begin a shop featuring your own designs?
I am filled with inspiration from innovation, as an industrial designer I am looking for new needs that we as parents come across and find them new solutions. There is no greater pleasure from seeing people like and buy the products you design.
How long have you been practicing your art/craft?
A year and half ago the decision to become a freelance designer, to design and manufacture the products that I invented and designed.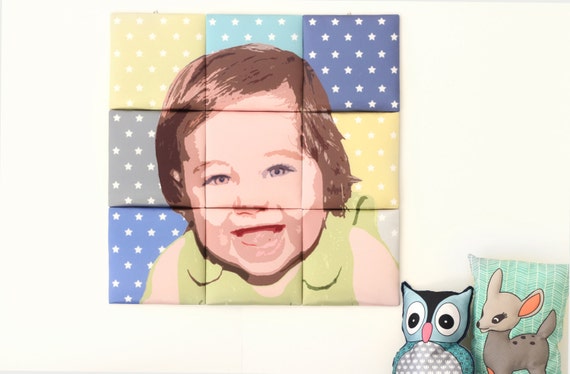 Personalized Portrait / Pop Art Fairy
Tiles Wall Pillow - Stars Background $130
What training have you had or are you self-taught?
I studied industrial design and from there I got the knowledge of techniques and materials. In my experience in all of the craft fields, the areas that interested me more and tied at the end of my products, I studied them and learned more in a thorough manner.
What is your favorite material to craft with?
I love working with fabrics.
What has been the hardest aspect of creating a hobby into a business?
Once the hobby became a profession I began to be much more calculated and limited in the creative process. In the end, the product must fit a wide range of customers and be the perfect course.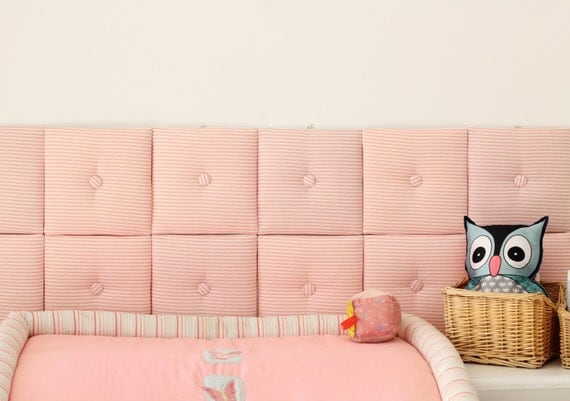 Soft Pink Headboard $115

Any advice for other Etsy sellers?
Be creative, diverse and allow the customer to be part of the product design so that the product that they purchase will be unique. (Offer them a custom made order)
What do you enjoy doing in your off time?
In my free time, I love spending time with my daughter and designing her cool stuff.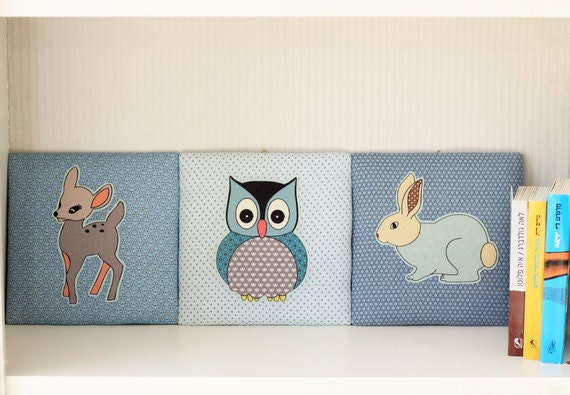 3 Piece blue Picture set / Enchanted Forest Custom
made kids art / Decorative picture -
blue mix / Nursery art / Nursery $42

Describe a typical day in your life.
In the morning after I take my daughter to kindergarten, I sit down and work on the computer in my home studio, updated what happened in my stores, Facebook, some marketing and reply to e-mails . At noon I go to the workshop, working on new product development and manufacture of incoming orders and then packing and shipping. Of course, when my daughter comes back from kindergarten I free up time for for my family. Do not tell, but from time to time I check the computer to see if there's a new purchase or a customer conversation.

Where can we find your products online?
PiccolinaBoutique