As many of you know, EtsyBABY team members are extremely talented. We wanted to take a peek at the person behind the creativity. All throughout March, we will be interviewing shop owners, to get a glimpse of the designer behind those adorable baby products!

Meet
Brittany from
Simply Thursday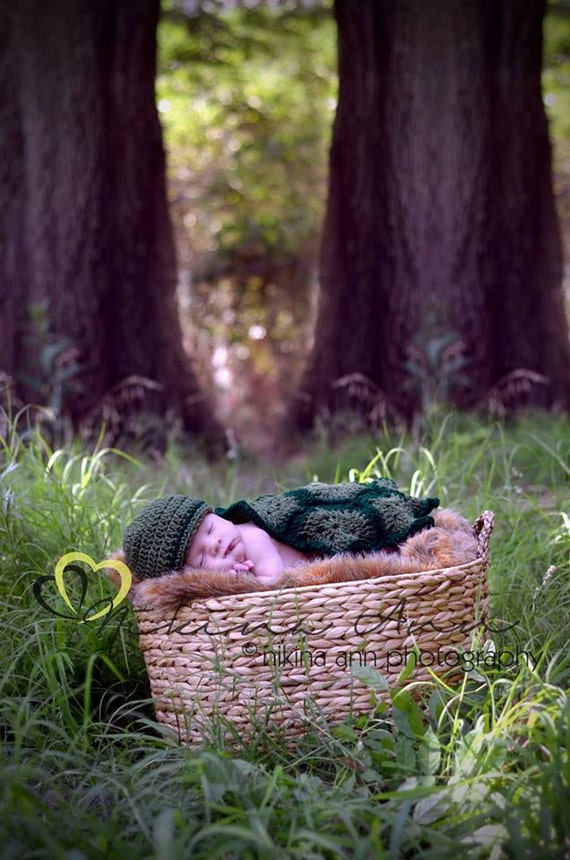 Crochet Turtle $40
What inspired you to begin a shop featuring your own designs?
I was inspired to design by the birth of my daughter, Ava. She is such a beautiful, delightful little girl. I decided I wanted to dress her in clothing and accessories that are unique.
How long have you been practicing your art/craft?
I have been crocheting for well over a decade. I started designing in November of 2011.
What training have you had or are you self-taught?
When I was younger a schoolteacher taught me the basics of crochet. I taught myself the more advance techniques, recently I have also dabbled in sewing!
Golden Bell Hand Crochet
Princess Tutu Dress $35+
What is your favorite material to craft with?
I love using soft, acrylic yarn. It is machine washable and dry-able, so it's easy to launder. My favorite brand is Hobby Lobby's I Love This Yarn.
What has been the hardest aspect of creating a hobby into a business?
The largest challenge I've faced as an entrepreneur is marketing myself, and finding people interested in handmade.
Any advice for other Etsy sellers?
Use all your tags when listing an item; have nice, well lit, clear pictures.
Rags to Riches Hand Crochet
Princess Tutu Dress (Child) $45+
What do you enjoy doing in your off time?
In my off time I crochet! It's my hobby, my stress reliever, my livelihood, and my creative outlet.
Describe a typical day in your life.
Typically I wake up and care for my children. During naptime, or when the kids are occupied, I crochet.

Where can we find your products online?
You can find my products on Facebook , instagram , twitter , and on Etsy