As many of you know, EtsyBABY team members are extremely talented. We wanted to take a peek at the person behind the creativity. All throughout March, we will be interviewing shop owners, to get a glimpse of the designer behind those adorable baby products!

Meet
Katice from
Katice's Bowtique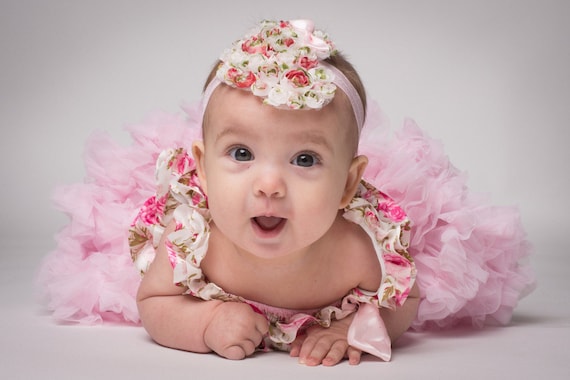 Vintage Ruffle Heart with Dainty Pink Satin Bow Headband $9.99
What inspired you to begin a shop featuring your own designs?
Honestly, hair getting in my girls eyes! We had these super simple headbands from Target and Childrens Place but they broke easily. I began researching materials and how to make my own. I have always been into the vintage and shabby chic style so it was easy to make it into something I can be proud of while providing something that really does help in general!
How long have you been practicing your art/craft?
Katice's Bowtique started back in September of 2012. I started a page the first time I made a headband, it was a hit!



What training have you had or are you self-taught?
Currently all self-taught. I am always open to learning more and broadening what I already do.
Vintage Emerald Green Rhinestone and Silver
Bridal Jewelry Collection Headband $109.99
What is your favorite material to craft with?
Pieces from the 1920's and 1930's. I do an adult vintage and glamorous line that is full of crystals and antiques that I clean up and make into hair accessories for us ladies to enjoy!
What has been the hardest aspect of creating a hobby into a business?
The hardest part for me is managing a business while my husband is in the Air Force. I love to do the craft fairs and events but his schedule doesn't really allow me to plan ahead. We are out in the middle of the desert right now so it is hard to find local events as well.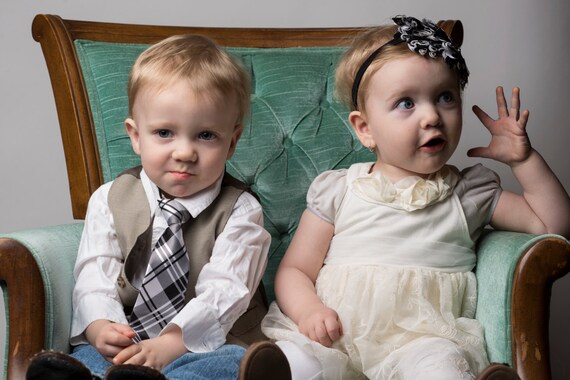 Black and White Plaid Infant and Toddler Tie $9.99
Any advice for other Etsy sellers?
Start now and start big! Make it unique would be the best advice. Too many copycats out there. It is so much better to have your own thing going for you!




What do you enjoy doing in your off time?
Traveling, spending time with our beautiful daughters, and reading. I am a wee bit of a book worm!
Describe a typical day in your life.
We all wake up, have breakfast, I work on Katice's Bowtique until about an hour before my husband goes to work at 1300. The rest of the day is aimed towards enjoying life with our kids!
Where can we find your products online?
Katice's Bowtique has an official website featured below, Etsy, and a Facebook fan page. Go check them out! I have deals frequently!
www.katicesbowtique.com