As many of you know, EtsyBABY team members are extremely talented. We wanted to take a peek at the person behind the creativity. All through May, we will be interviewing shop owners, to get a glimpse of the designer behind those adorable baby products!
I had taught myself how to crochet, mostly as a stress reliever, and quickly began writing my own patterns and designing accessories for my children. My home is filled with recycled, re-purposed, and up-cycled decor and when I combined my absolute love for both up-cycling and crocheting, it just clicked! I started expanding and challenging myself and came up with some really cool designs. I would get so many compliments on my children's clothing and accessories, gifts I would make for family and friends, and pieces in my home, that I started thinking...maybe I can sell these and continue being a stay at home mommy! I chose Etsy and everything took off from there.


How long have you been practicing your art/craft?
I taught myself how to crochet a little over a year ago. However, I have been designing in my own way since I can remember! Even as a child I would twist and tie my mother's fabric scraps into doll clothes. After college, when I needed furniture and decor but didn't have two pennies to rub together, I made what I needed, whether refinishing yard sale finds, or totally recreating items to my aesthetic. Being able to combine crochet with up-cycling is what brought everything together for my shop.
What training have you had or are you self-taught?
I am 100% self taught. When I started the King Soleil shop I didn't even own a sewing machine! I was graciously gifted one by my mother and remember looking at it like a spaceship. How can there be THAT many buttons?! And even though I hand sew a lot of my products, I can't imagine life without my sewing machine! There have been many obstacles, books I have read, videos I have watched, and people I have asked advice of, but I think being self taught gives me a different perspective. I am going to be teaching up-cycling classes starting this summer and I think being self taught allows me to teach others in an easy and unique way!
Hands down, my favorite material is cashmere. I am constantly on the look-out for cashmere sweaters that I can up-cycle into children's clothing and baby blankets. Who wouldn't want to be surrounded by cashmere all day?? In terms of yarn, I love the luxurious and sustainable silk bamboo. It drapes beautifully and I am in love with the colors. A close second is super soft organic cotton yarn.
I think the most difficult part for me is balancing the business with being a stay at home mommy. I have so many ideas and a mile long to-do list and I can never finish what I want to in a day. My husband is always shocking that I am able to keep up with my orders and we wonder what I will be able to do when both babies are in school! Being able to work for hours at a time without interruptions?! Oh my goodness, it's a dream come true!
As hard as this may sound, don't become too attached to your products. I know, I know, seems counter intuitive right? As artisans, we all love what we have made, but it is important to be flexible and move your shop with customer demand. For instance, I am in love with security blankets. Love love love them. I'm not sure if it is the little size that reminds me of newborns, or their perfect gifting size, or the attachment that little ones can create with them, but my customers want larger blankets. I actually opened King Soleil with crochet rugs and crochet security blankets. The rugs sold, the blankets did not. I redesigned them, used different materials, and they started selling, slowly. Then I gave in, and started making larger blankets, and they sell, sell sell! Give the people what they want! Don't lose what you love, but incorporate what people ask you about, and always be flexible.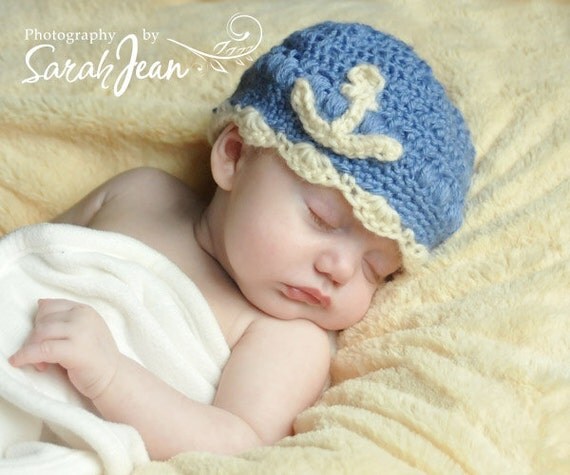 What do you enjoy doing in your off time?
Off time is a new idea for me...but I have started setting times for the family where I am not replying to emails, filling orders, creating, sketching, or editing pictures. We like to do everything outside, whether going to the beach, gardening, hiking, boating, whiffle ball, soccer, or just running around! I am a part of a very active family!
Describe a typical day in your life...
Wake up, get kiddies dressed, diapers, breakfast, return emails, diapers, morning activity or a trip to preschool, diapers, fill orders, lunch, Kingston's nap, fill more orders, return more emails, post office to ship orders, afternoon snack and activity, diapers, mommy exercise time, dinner, stories, diapers, bedtime for babies, try not to fall asleep, work on new designs and products, return more emails, cup of tea, bedtime, dream about new designs...
Where can we find your products online?
You can find my products in my Etsy shop, of course, and in other online boutiques, such as Silent Springs, Just Delivered, and will be in the Sacred Pregnancy Handpicked Shop. My products have been featured in print magazines, and online magazines like Up-cycle Magazine, and I have been interviewed and featured in numerous blogs and websites like Martha Stewart Dreamers in Doers, Chic and Cheap Nursery, Kid Style File, and Babble.
Thank you
Morgan
, for taking the time out of your busy schedule to grant us an interview!