Today we are featuring EtsyBABY members who have baby items for $5. Happy 5th Birthday, EtsyBABY!
Burgundy Flower and Skinny Headband Set

By DrgnflyBowtique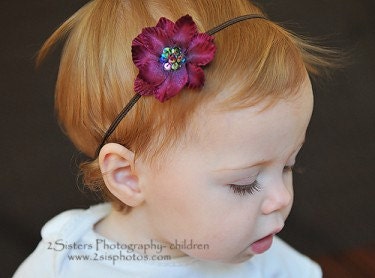 This adorable flower and skinny headband set is made with chocolate brown 1/8" skinny elastic and features a non-removable 2" flower. All ends have been heat sealed to prevent fraying.
All Star REVERSIBLE Everyday Bib
by Amy Rose Designs

The Everyday REVERSIBLE Baby Bib is generous in size and overall coverage to protect your little ones clothing from the simplest of dribbles to the messiest of spaghetti dinners!